*this post is more on the personal side, so if you just come here for the outfits, please come back tomorrow for another style post :)
I had someone say one of the most insulting things to me the other day: "Every time I see you, I regret for you that you dropped out of grad school".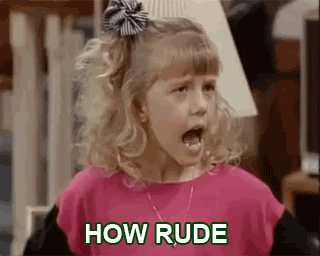 It is true, my WHOLE life I saw myself growing up to become a "scientist". It was my dream to go to Vanderbilt & get my PhD in biomedical research & then one day use that degree to either teach college, or lead a pharmaceutical research team. I jumped at the chance to move to Nashville in 2009, & my life totally revolved around grad school for the next 3 years.
Somewhere along the way, I lost the passion. I had a lackluster mentor who didn't believe in me, & that doubt began to sneak under my skin as well. He regularly asked me how I expected to ever make it in the world of science as a woman. The last 6 months of grad school, despite working together in the same research lab, my mentor acted like I didn't exist. He would chose to talk to me through emails first sent to our lab manager, & then forwarded on to me. And in the end, instead of "toughing it out", "putting my nose to the grind stone", "proving him wrong", I decided to pivot (anyone else watching Silicon Valley - hilarious, but I digress!). I had always wanted to teach, & why not intersect with students earlier than college!? I started to research how to use the skills I had been practicing in grad school to teach Middle to High School students in Science.
I decided to pull the shoot, & started to quietly work behind the scenes to withdraw from grad school with my Masters. My program doesn't usually award Masters degrees, with students going from a bachelor's to a doctorate directly. But with almost 4 years of research experience, the department eventually awarded me a M.S. - even though I had to keep it secret from my mentor while I was writing my thesis (he seriously excelled in being dramatic throughout the entire process).
On one of my last days at Vanderbilt, I had already signed up for a talk about using a PhD to teach in secondary schools. I didn't want to go, I was basically in free fall, & I didn't want to be around people who were getting their PhDs & going on to great things. I'm pretty sure they were offering free snacks, or I would have never gone.
At the talk, there was a vibrant, passionate woman speaking about the local charter school she had just founded. I was entranced. After the talk I went up to her & told her that I wanted to come & work in her school, to get more first hand knowledge of the amazing things she had been talking about: serving a newly immigrated population of students, growing students 2 years for every 1 instructional year, working hard, seeing big results.
The next day I went in for an "interview" & began working for her the following week. I found a way to use my Masters to get a teaching certificate in 1 year, while teaching (will be getting that in the mail this May!) & everything quickly fell in to place.
I quickly ran away from the toxic environment at Vanderbilt, & head first into a new career.
To note: around this same time Tyler & I were getting married, & also moving. Holy stress.
I have never been more satisfied in a career path as I am now.
Is it the most difficult thing I have ever done? YES
Are there days when I get up at 5 am, work until 6 pm, & then come home to only work until 12? YES
Do I regret giving up my dream of the PhD? YES
Truth is, I am still angry that I will never be a Dr. Jessica. I am still frustrated at the roadblocks that I have faced. I am jealous that my husband will eventually finish the program that we started together.
But on the other side of the coin, I am proud to be a teacher. I am proud of myself for taking action in the face of difficult situations. I am proud to support my husband with all of his amazing feats.
In the end, it is bittersweet. Do we ever know how it will all turn out? Looking back, isn't the journey more fun than we thought?
So to the rude stranger, please do not waste your pity & regrets on me. I am thriving in the here & the now.